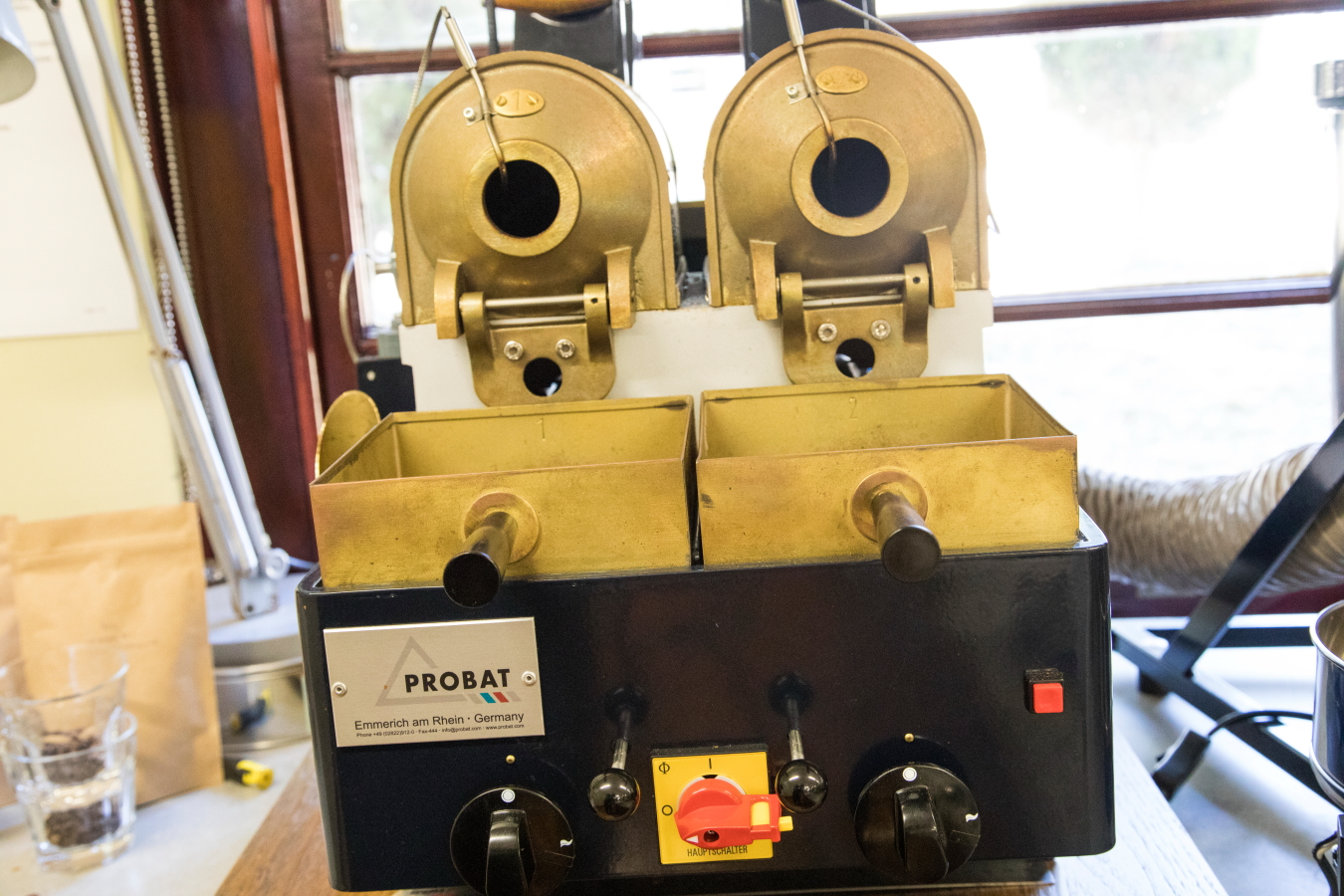 While Ecuadorian coffee may not have the profile of its more illustrious neighbours, with this month's single origin we have had our belief in Ecuadorian coffee reconfirmed. This is a country that grows exceptional coffee. There are, however, some barriers to getting coffee from Ecuador to our roaster in Australia, but with some assistance from Caravela Coffee we have been able to ensure the beans make the journey.
Starting at origin, our beans are grown in the parish of Peñaherrera. Located in the north of Ecuador, in the canton of Cotacaci which lies in the province of Imbabura. This region is significant for being within the headwaters of the Intag river, a biodiversity hotspot.
Historically, coffee has been a less popular crop in this region due to the high costs of growing and exporting. Caravela has set up here following the principles it established in Colombia. Describing the operation, Mark Howard, customer relations and sales specialist at Caravela, noted the fine-grain approach.
"We have thirty warehouses in Colombia that we own and operate, and we work with four and a half thousand producers."
Focusing on developing the capacity of small holders, Caravela has invested in growers in Ecuador to ensure that coffee is a viable and rewarding crop to grow.
"We'll definitely invest in farms that have potential," highlighted Howard. "But also producers who are the underdogs and struggling, but could have the potential to grow some microlots or a bit more."
The high cost of labour in Ecuador has limited the willingness of farmers to invest in growing coffee. In addition, the lack of support from local governments further compounds the economic difficulties. Despite this, coffee grown in Ecuador is an exceptional product, partly because of the topography and the local climate, and this is what keeps us and traders like Caravela going back.
"We saw the potential there because well the coffees there are exquisite," said Howard. "If you are an experienced cupper and you put on coffees from say Colombia, Peru, or even Africa, and you put some Ecuadors in there, they just stand out."
Unlike other importers that subcontract to local producers, Caravela works directly with growers at origin, connecting between growers, producers, traders and roasters. For us at Black Drum, this enables us to more closely connect with those that see our bean to fruition.
To find out what this all means, grab a bag of Ecuadorian coffee from our online store today.